Ever since the pandemic hit us, companies are running out of business, and employees are losing their jobs. Among this crisis, however, some specific companies are still growing. One of these companies is DoorDash.
Just think about it, thousands are staying home and ordering in. This is the best time to take full advantage and make some serious cash. DoorDash provides a lot of earning opportunities for its drivers, aka Dashers.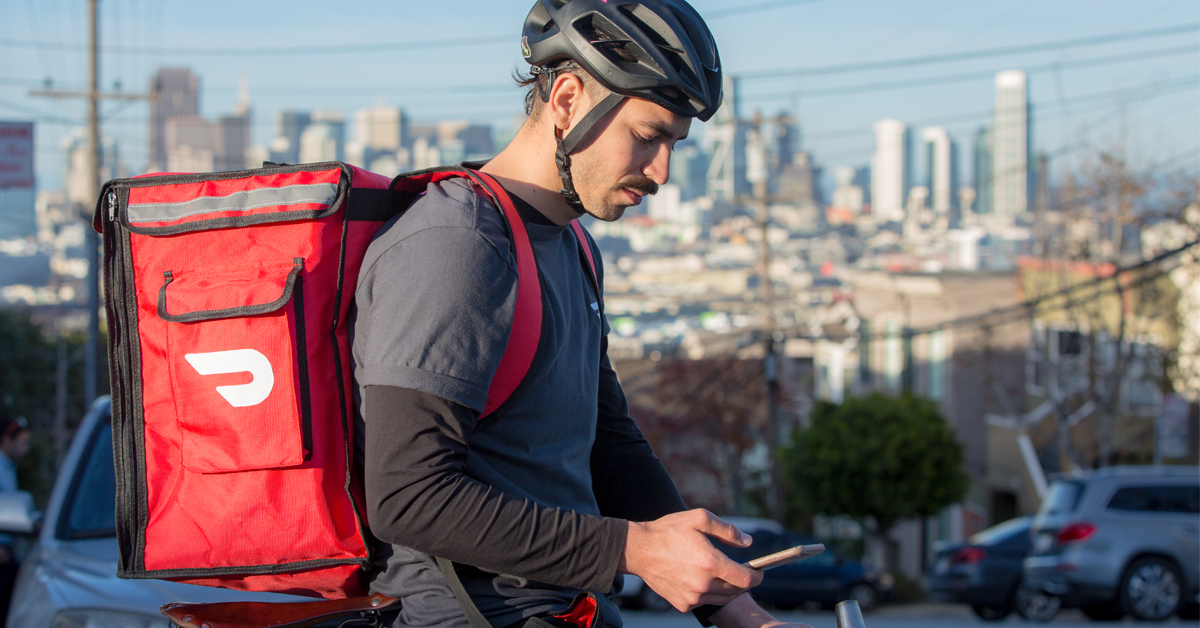 If you plan to become a part of this company and learn how to make money being a dasher, you've come to the right place.
The information given below will tell you everything you need to know. Get ready to earn some crazy cash with this gem of a side hustle!
What is Doordash?
DoorDash is a logistics company based in America and developed in 2013. In simple words, it is a prepared-food delivery service that works on an on-demand mechanism.
Since July 2013, the company has gathered a revenue of more than 900 million USD under the command of founder and CEO Tony Xu.
In 2019, the total number of DoorDash employees was 7549 people, and this number, along with the revenue, is still increasing rapidly.
There are three main components of the DoorDash strategy: the customer, the restaurant, and the Dasher.
Who is a Dasher?
A "Dasher" is a delivery person that works specifically for the company. They're a DoorDash employee, and unlike delivering for a particular food chain, a Dasher has to deliver food ordered through the DoorDash app.
The Dasher's job involves picking up and dropping the food, regardless of which restaurant it is from or where the delivery is going. Don't worry you can pick the area you want to deliver in prior to starting your shift.
How does DoorDash work?
Since DoorDash is a food delivery service, customers place their orders at one of the many restaurants available as options on the app.
Then, the customer agrees to pay a delivery fee, taxes and cost of their meal. The order then transfers to the dasher. The Dasher receives all the order information, including the items, the total bill, and the directions.
The Dasher is supposed to pick up the food and deliver it to the customer's address. Once the process is complete, the Dasher is ready for the next delivery.
How To Make Money With DoorDash
In order to make money from Doordash, a dasher must first understand how the job works.
A dasher makes money by receiving a percentage on every order they deliver. The Dasher receives the task through the DoorDash application, completes it, and gets 100% of the delivery amount.
Apart from this, any bonuses, boosts, and tips also go into the Dasher's pocket. These bonuses and boosts are often gifts from the app/company if you meet a specific goal or criteria.
The app also has particular times when they increase their pay for the dashers. These times would include dinners, late-night deliveries, in the rain, etc.
They are kind of like a bribe for the dashers to persuade them to work during late hours and on inconvenient occasions.
Apart from this straightforward way of earning money through door dashing, you should also understand some technicalities if you want to earn properly through this job.
Every Dasher has a particular "customer rating" based on how fast they deliver, how efficient they are, and how satisfying their services are.
Your customer rating decides how valuable you have been and how high you are in the dashers' preferred list. The higher the DoorDash customer score, the higher the ranking.
Ultimately, the more the rank, the more likely it is that you will receive better, more profitable tasks.
Another aspect of earning money through DoorDash is your completion rating. This rating depends on your record of delivering food.
If you fail to complete a delivery or task, it negatively affects your score and lowers it. A 100% completion rate makes you a preferred choice as a dasher and ensures that you get more tasks than others with a lower rating.
The bottom line of the job is that the higher your completion and customer rating, the more tasks you're likely to receive, and the more money you can make.
How much and how often do dashers get paid?
A dasher gets paid every week through direct deposit. This payment depends on how many orders you delivered throughout the week plus the tips you received. The weekly payment is on Fridays.
DoorDash claims to pay its dashers $15 to $25 every hour according to their website.
While this may be an average amount, many dashers have reported earnings from as minimum as $7 all the way to $40 an hour.
Thus, it is safe to say that your hourly earning will depend on the number and type of tasks you get.
How to maximize your earnings being a dasher
Ever since the pandemic struck and quarantine lifestyle took over, people have switched to online food ordering.
Ironically, despite the decline in businesses through this critical time, companies like DoorDash have become a significant help and a crowd-favorite.
This rise in demand has led to more opportunities and earning potential for the riders. Dashers must understand this concept and make the most out of this "opportunity."
But how can you do that?
Here's how:
The Doordash app works on an on-demand mechanism. The more the demand, the more tasks a dasher gets, and the more money he can make. But how can you make sure you get the most tasks among all the other dashers?
As discussed earlier, you can increase your chance of receiving more tasks and jobs by ensuring that your completion and customer ratings are high.
However, there are undoubtedly smart and un-said ways of maximizing your income as well. Some of them are the following:
Accept larger tasks and orders
Look at it this way; since you charge a percentage on every delivery, the larger the order, the higher your portion of the cost.
So, use the facility of being able to choose your orders. Pick the ones that have more potential for profit.
Avoid deliveries in high-traffic areas
Delivering in high-traffic areas will slow you down and give you trouble during parking. Hence, there is a significant risk that your rating will suffer. Avoid busy, trafficked areas to prevent such a scenario. Better safe than sorry, right?
Take more orders during the peak-pay time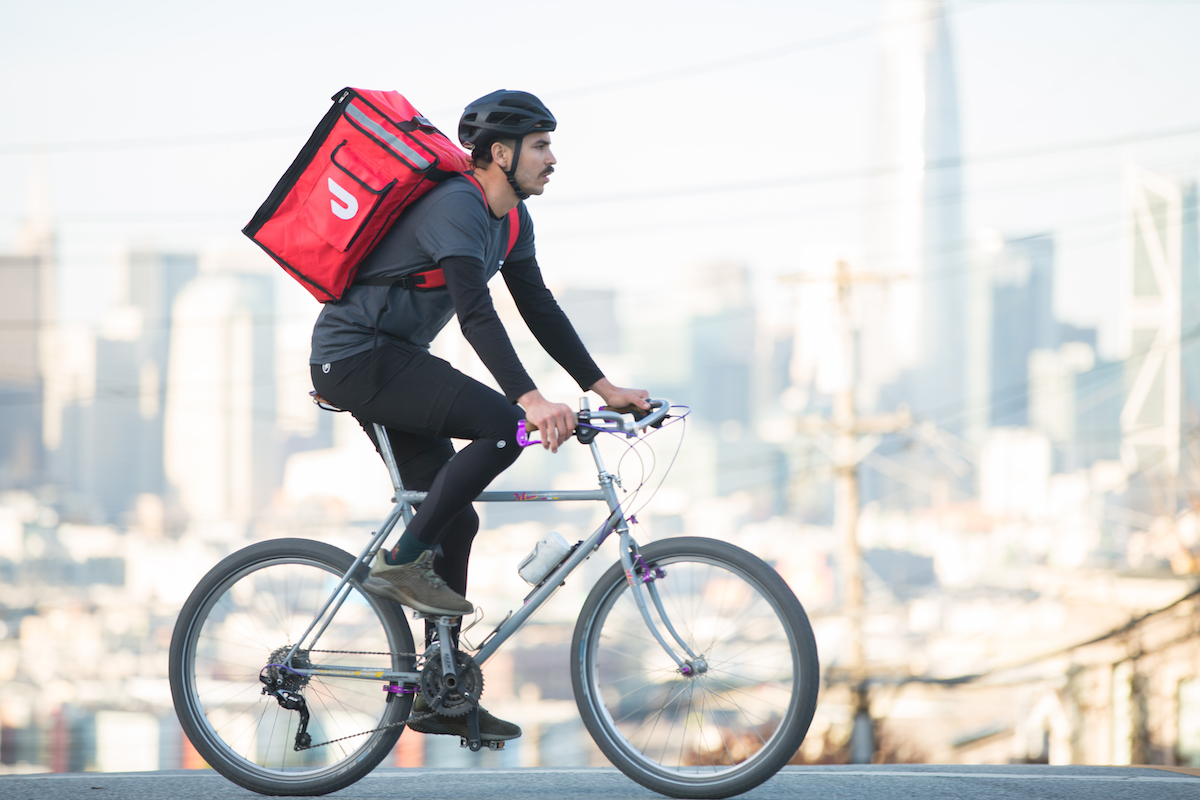 As mentioned before, the company raises dasher commissions during certain parts of the day or year.
Pay attention to these times, and try to take more orders then. You will get paid more, and you'll also have lesser competition. Plus, you'll be more likely to receive better tasks.
What do you need to start Doordash?
While there are no extreme requirements for the job, there is a particular criterion you must fit.
Your minimum age should be 18 years.
You must own a transport vehicle. It could be a bicycle, a scooter, or a car.
You must also have enough investment for the maintenance of your vehicle and phone data.
You must have a genuine driver's license number.
If in the United States, you must also have a social security number.
Last but not least, you must agree to a background check by the company.
Why is DoorDash better than any other food delivery?
If you are looking into becoming a part of a food delivery service, there are plenty of other options, including Grubhub, Uber Eats, and Postmates.
However, the reason why a lot of riders chose to work with DoorDash instead is that the latter provides more comfort and ease.
Unlike other platforms, DoorDash does not have a flat fee per order, so you have more opportunities to earn here.
Plus, the process, navigation, and operation of DoorDash are much more straightforward than its competitors. There is no equation, no ifs or buts, and certainly no complex navigations.
The information is very straightforward and easy to understand and follow.
What are the pros and cons of working for DoorDash?
Just like any other company, DoorDash, too, has specific benefits and drawbacks when it comes to being a dasher.
They are the following:
Pros:
The Dasher gets a hundred percent of the delivery fee.
Any boosts or additional tips are also meant for the Dasher to keep.
The working mechanism and process are effortless to follow, and there is minimal risk of misunderstanding.
You don't initially require a lot of investment or expenses to start a job as a dasher.
Compared to the investment you make, DoorDashing pays a generous amount and is "easy money" for many people.
The taxing system of the company is quite efficient. You are only required to pay tax on your net earnings after you correctly report your income and expenses.
The company is becoming increasingly popular and has a lot of potentials. DoorDash is expanding and covering more areas and cities. This growth indicates more potential users and customers, which leads to more opportunities for dashers.
Cons:
There is a certain level of competition among the dashers. You need to be fast and efficient in accepting and delivering orders.
If you fail to make a delivery, you could lose your job.
You must maintain a balance between high-end and subpar jobs to keep the company happy.
You are responsible for all of your business expenses, including phone data, gas, and maintenance of the vehicle, etc.
Final verdict
So, should you become a dasher? The right answer to this question majorly depends on your personal preferences regarding payment methods and a platform's challenges.
However, generally speaking, if you want to earn some decent cash on the side, DoorDash is am excellent way to go.
The platform is secure, it is simple, and you don't need to invest a lot initially. Hence, if you are looking for such a platform, you should consider giving it a go!
It's a killer way to get ahead of your bills during a pandemic.
Not to mention you can set your own hours, work pretty much whenever the hell you want. Now that's some baller shit!
So try it out Babes, and let us know how your experiences with Doordash has been!

Want more ways to make money online!?
Check out our list of work from home jobs! Updated daily from some of the best remote employers from around the web! SEE ONLINE JOBS HERE!